Zara Jones
Executive Director of Strategy and Planning
Zara joined NHS Derby and Derbyshire Clinical Commissioning Group in September 2018 from Staffordshire, where she was Director of Strategy, Planning and Performance across six CCGs.
Previous appointments include senior roles in acute trusts, including Nottingham University Hospitals, where she was Associate Director of Strategy. Zara's experience also extends to regulatory roles, including the Trust Development Authority (now NHS Improvement) and the East Midlands Strategic Health Authority, where Zara developed her breadth of experience across strategy, planning and performance functions.
Starting her NHS career in 2003 as a Graduate Management Scheme trainee, Zara's first substantive role was as a Primary Care Commissioning Manager at North Eastern Derbyshire Primary Care Trust.
Zara is responsible for transforming the ICB's approach to commissioning to one which is much more strategic and is focused on improving outcomes for patients in agreed priority areas.
Her role is to accelerate the development of Strategic Commissioning in Derby and Derbyshire to set the direction, align the resources and create the conditions to enable improvements in health outcomes and reducing health inequalities for local people.
The full breadth of ICB commissioning responsibilities covers a range of areas including mental health, primary and community care, children's commissioning and acute care (elective, cancer and urgent care). Zara plays an important role alongside our Place Partnerships and Provider Collaboratives to ensure we commission safe and effective care for our local populations. Zara also plays a role in working with partners within and outside of the NHS to develop and deliver joint commissioning approaches.
In addition to the above responsibilities, Zara's team co-ordinates the planning and commissioning of emergency ambulance services and 111 services on behalf of the wider East Midlands.
Zara has lived in Derbyshire throughout her NHS Career.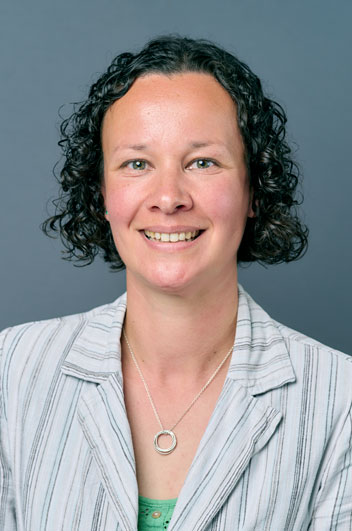 Zara Jones