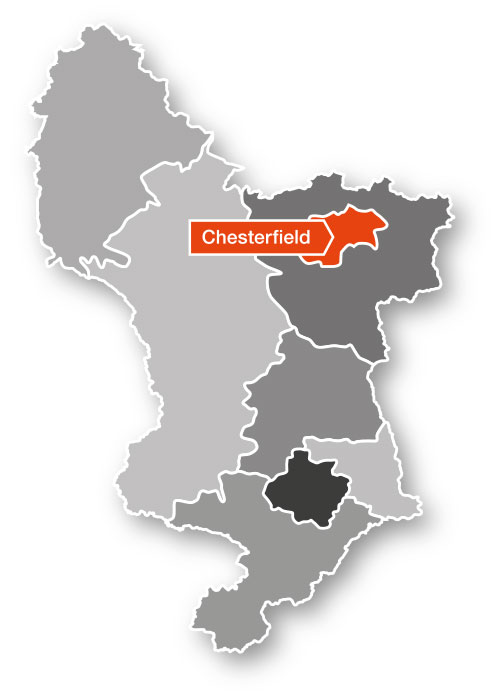 Chesterfield is far more than a historic market town in Derbyshire with an iconic Crooked Spire.   You are sure to receive a friendly welcome to enjoy a wide range of places to visit including Chesterfield Market, Museum and Art Gallery, Pomegranate Theatre, and the Winding Wheel. 
As one of eight Place Alliances across Derbyshire, our membership includes a spectrum of health social and well-being professions, as well as the public. Ensuring we encompass the interests of the population of Chesterfield. We are passionate and committed to building an empowered community.  Our aim is to improve the health and well-being of the local population through 'Joined Up' and truly person-centred care, so that people stay well for longer.
The total population of Chesterfield is 104, 000, 49 % of whom are males and 51% females.
The Local Authority Health Profile for Chesterfield identifies that 21% of the population are aged 65 years or over, 60% are aged between 18-64 years and 19% are aged between 0-17 years old.
Our 2 key work programmes are looking to transform how people currently receive Mental Health and Well-being services (Living Well Programme) and services for people living with frailty (Ageing Well Programme). For both areas of work we will be looking to focus more on what matters to people as individuals and using their insight to inform how we might enhance what is currently on offer.