John MacDonald
Chair
John is Chair of the Derby and Derbyshire Integrated Care Board having previously been the independent chair of the Derby and Derbyshire Integrated Care System. He was previously Chair of the Stafford and Staffordshire Sustainability and Transformation Partnership and was a member of the Nottingham and Nottinghamshire Integrated Care System Board. 
The Chair champions action to help meet the four core purposes of Integrated Care Systems; to improve outcomes in population health and healthcare; tackle inequalities in outcomes, experience and access; enhance productivity and value for money and help the NHS support broader social and economic development.
As Chair, he is also accountable for ensuring there is a long-term, viable strategy in place for the delivery of the functions, duties and objectives of the Integrated Care System / Integrated Care Board and for the stewardship of public money.
John also chairs the University Hospitals of Leicester NHS Foundation Trust, one of the largest trusts in England. 
John's previous roles in the NHS include Chief Executive of Derbyshire Royal Infirmary NHS Trust, Queens Medical Centre and John Radcliffe Hospitals NHS Trust. Prior to joining the NHS John worked overseas in Africa and the Indian sub-continent as an agricultural and rural development economist on projects for the British Government, the World Bank and the International Fund for Agricultural Development.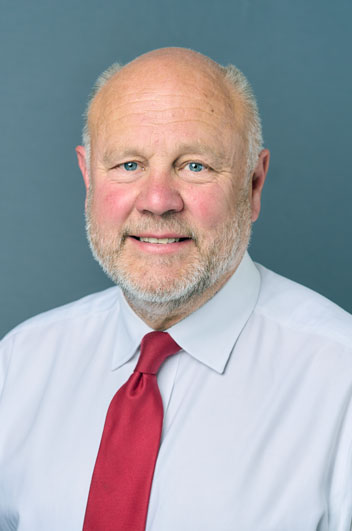 John Macdonald