Michelle Arrowsmith
Chief Strategy and Delivery Officer, and Deputy Chief Executive
Michelle began her NHS career as a dietitian 1995, working with NHS trusts in Yorkshire. She moved on to managing dietetic services, therapy services and business performance at the Countess of Chester NHS Foundation Trust from 2006 to 2013.
She then served as Director of Operations at Bolton NHS Foundation Trust and as Chief Operating Officer of South Tyneside NHS Foundation Trust, before moving to Australia in 2016.
Michelle then spent six years in Australia and New Zealand. She was Chief Executive of a health charity and Deputy Director General of the New Zealand Ministry of Health.
She also led several healthcare infrastructure projects including consultancy to the New Zealand arm of multinational infrastructure company, and was the Director of Clinical Operations for a regional health district in Australia.
Michelle moved back to England to join NHS Derby and Derbyshire in October 2023.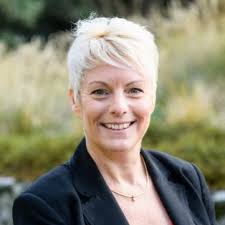 Michelle Arrowsmith