Chesterfield Royal Hospital Deputy Chief Executive announces her departure
Chesterfield Royal Hospital Deputy Chief Executive Officer and Chief Operating Officer Berenice Groves has announced she is leaving the Trust at the end of the year.
Berenice, a trained paramedic by background, joined the Trust in 2020 from Blackpool Teaching Hospital NHS Foundation Trust, where she was Executive Director of Operations and has more than 35 years in the NHS in a range of clinical, operational and leadership roles.
Berenice said: "This was a very difficult decision for me particularly in light of the on-going challenges we are facing and having worked for 37 years in the NHS I will remain fully committed to both this Trust and the wider Derbyshire system. I will continue to lead the work with the great teams across the Trust and with the Urgent & Emergency Care Programme for the System, which will provide us with the opportunity to have a good handover.
"Chesterfield Royal Hospital has so much to be proud of, delivering some fantastic services both across Primary and Secondary Care and I know they will continue to grow and develop. I want to say thank you to everybody who goes the extra mile; the support, kindness and the skills and experience I have worked alongside are a real asset to the communities we serve. It's been a privilege to work here at the Trust for the last two years and I wish you all the best for the future."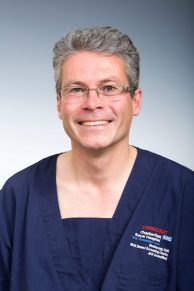 Chief executive Hal Spencer paid tribute to Berenice for her work during a challenging period for the NHS and the hospital: "I would like to thank Berenice on behalf of the Board for her valued leadership and commitment during what continues to be an unprecedented period of challenge compounded by the effects of the pandemic. I know you will join me in wishing Berenice all the very best for the future whatever path that will take.
"Berenice will continue in her post until the end of the year to allow for the timely recruitment of her successor and ensure their smooth transition into the role. I know that she will remain completely committed to the Trust during her remaining months; progressing the many improvements already underway, with her focus as always on delivering the best possible care for our patients and supporting colleagues."
The recruitment process for the Chief Operating Officer role will begin in the next few weeks.