Green inhalers – be greener and breathe better
There are many ways in which climate change adversely affects lung health. These include poorer air quality, wildfires, increases in pollen levels and moulds as well as difficulty coping with the direct effects of heat.
The NHS in England is responsible for an estimated 5% of the country's carbon footprint. This is equivalent to every plane taking off from Heathrow in an average year. Carbon is a 'greenhouse gas' and a cause of climate change.
NHS's approach for tackling climate change
The NHS plans to reduce carbon emissions to play its part in tackling climate change. The 'For a Greener NHS' programme aims  "to deliver the world's first (carbon) net zero health service and respond to climate change, improving health now and for future generations"
The NHS Carbon Footprint: for the emissions we control directly, net zero by 2040
The NHS Carbon Footprint Plus: for the emissions we can influence, net zero by 2045.
Medicines account for 25% of all carbon emissions within the NHS. Within medicines, metered dose inhalers (MDIs) are the single biggest source of carbon emissions.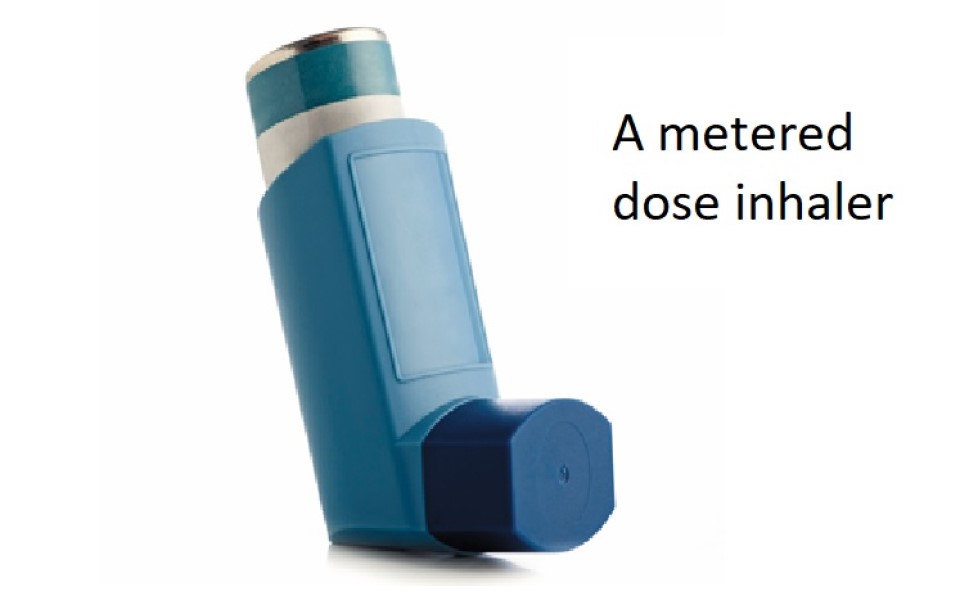 Low and lower carbon inhalers
Inhalers are used to treat lung conditions, such as asthma and chronic obstructive pulmonary disease (COPD).
Many inhalers use gas to create a spray of medication. These are called pressurised metered dose inhalers (pMDIs or MDI's). The gasses in MDIs are a powerful greenhouse gas. They are safe for the person using them but harm the environment.
Dry powder inhalers (DPIs) don't use gasses, instead using a person's breath to deliver the dose. DPIs are much better for the environment. Dry powder inhalers have an estimated carbon footprint equivalent of just 20 grams per dose compared with 500 grams in pMDIs.  Switching to a DPI from an MDI can help to reduce not only the NHS carbon footprint, but also your own carbon footprint!  This can have a greater impact than eating less meat or planting a tree (see greeninhaler.org).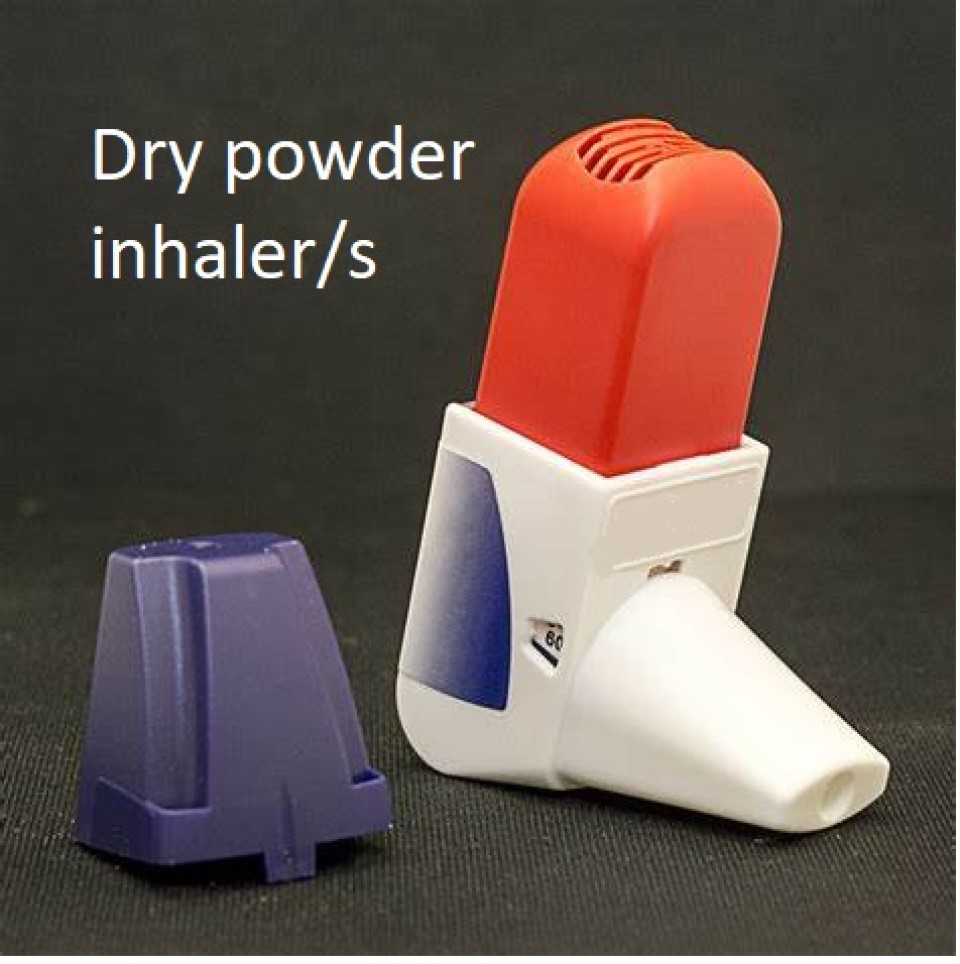 Where there are lower carbon versions of MDIs available, such as Salamol instead of Ventolin Evohaler, the CCG and system partners will be promoting these as the preferred option for prescribing.
 For most people, either type of inhaler work just as well. Most important is using the prescribed inhaler in the right way. In many cases a DPI inhaler can be easier for a patient as they have a dose counter which reduces wastage, it does not need a spacer device, and it can be easier to co-ordinate with breathing.  Most people, once shown the correct technique, can master a DPI but they are not suitable for everyone.
What does this mean for me?
Your inhaler will not be changed to a different type without your knowledge; not all inhalers are suitable for every patient. The best inhaler for you is that one that gives you the best control of your lung condition and that you can use easily.
Your GP practice or Medicines Optimisation team will contact you and ask you to make an appointment for a yearly review.  It's a good idea to take all of your current inhalers or have them handy for a phone review.
At the review, a healthcare professional will review your condition, ask about symptoms, check how you are getting on with the inhalers that you already have and may discuss whether a switch to a greener inhaler would be suitable.  You will be able to ask questions and may also be able to look at example inhalers.
Where someone can use a dry powder inhaler effectively to deliver the same medication, then that is likely to be the preferred option – giving benefit to the patient and the environment too.
If you do decide to switch, you will be given training on how to use it and reviewed after a short period of time to see how you are getting on.  This may be by the person who changed your inhalers, or the pharmacist who dispensed them.
If you need a reminder how to use your inhaler, Asthma + Lung UK have produced videos showing how to use the different types of inhaler.
If you do change, you probably won't notice any difference in your symptoms.  There may be improvement if you are better able to use the new inhaler.  However, if there is any worsening, you should contact your GP practice immediately to be reviewed.
They will check how you are getting on, if you are using the inhaler properly or if you need to change back again. If you do need to carry on using an MDI don't worry – the most important thing is that people get good control of their lung condition and for this, some people need MDI inhalers. 
Finally, don't throw your used inhaler in the bin!  Make sure that you use up all the doses in it before starting a new one.  Once you are sure it is empty, please return it to the pharmacy for proper disposal.  This means that it won't end up in landfill where the gases will continue to be released into the environment.