Chesterfield Royal Hospital announces new Chief Operating Officer
Chesterfield Royal Hospital NHS Foundation Trust has appointed a highly respected and experienced Chief Operating Officer.
Michelle Veitch, who is currently Chief Operating Officer at Rotherham Doncaster and South Humber NHS Foundation Trust (RDaSH), will take up her new post in March, 2023.
Michelle started her career in the NHS via the NHS General Management Graduate Training Scheme and since then has undertaken a number of senior operational roles at Doncaster and Bassetlaw Teaching Hospitals, Nottingham University Hospitals, Sheffield Teaching Hospitals and at Hull University Teaching Hospitals NHS Trust.
As Chief Operating Officer, Michelle will lead our vision to provide exceptional care by exceptional people by working collaboratively and with compassion across the organisation and outside of it – driving results, performance and quality.
Michelle said: "I'm incredibly excited for the new role and challenge of working at Chesterfield Royal Hospital. I have thoroughly enjoyed my time at RDaSH and having worked here for over two years, I have made some fantastic friends and was proud to work alongside many talented and committed colleagues.
"Chesterfield has an excellent reputation for patient care and quality services, and I look forward to bringing the lessons I have learnt from my career to support Chesterfield and its community. I look forward to working with colleagues across Derbyshire."
Chesterfield Royal Hospital Chief Executive Dr Hal Spencer said: "We were really impressed by Michelle during the competitive recruitment process. I know she'll be a great addition to our team, and I'd like to welcome her to Chesterfield.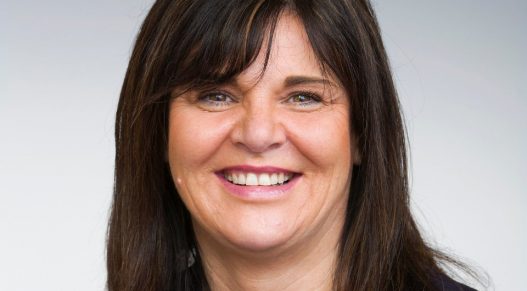 Michelle replaces Berenice Groves, who is due to leave the Trust at the end of 2022.
Kathryn Singh, Chief Executive of RDaSH, said: "We wish Michelle well as she progresses her career in Chesterfield. They are very lucky to have her.
"On behalf of our Trust's Board of Directors I would like to take this opportunity to thank Michelle for her support over the last two-and-a-half years. We appreciate her dedication and passion for striving to provide the best care possible for our patients and service users."