Keeping Colleagues Informed
Your Wellbeing News will keep you updated with the latest wellbeing initiatives, information, activities and events.
If you have any questions about any of our News items listed, please contact the team.
Email: ddicb.wellbeing@nhs.net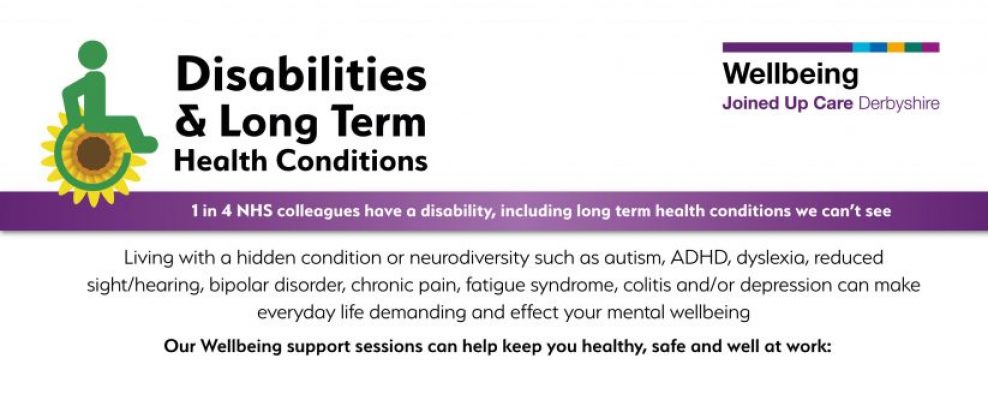 It's UK Disability History Month, an annual event established in 2010 to help raise awareness of the significant struggles faced by disabled people in society – both historically and during the present day, and to advocate for disability equality, inclusion and human rights.